Hello Everyone!
Hope everyone had a happy and restful Labor Day holiday!  It's hard to believe it's already September, but I know we are all ready for a little cooler weather!  Here are a few things for you to know:
Parent Orientation – Monday, September 10th    5:30 – 6:30 p.m.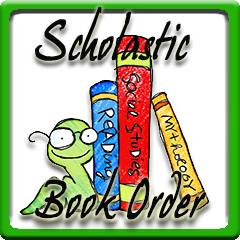 I will be sending home Scholastic book orders Tuesday.  The due date to order is September 12th.  Look for a letter to come home tomorrow, along with the class code for ordering.  You can order online, or send your order to school.  Please send CHECKS only for the exact amount, no cash please.   All students should be reading 20 minutes daily to you.  Next week students will begin reading logs.  These will need to be signed by a parent daily.